David Lightbody

David has been a member of JIB since 1988 and has progressed his way through the ranks to find his niche on soprano. David, a keen soloist, has won many prizes including two Brass in the Park senior soloist awards and also Best Instrumentalist at the Carnegie Open Contest. His hobbies include Bowling and Rugby and he enjoys the odd Whisky or glass of wine. Favourite band pieces include Live and Let Die, Flowerdale, On with the Motley, Glorifico Aeternum and Variations on Laudate Dominum



David Sutherland

David joined the band in 2001 after a long spell out of banding. He learned his trade at St Boswells Concert Band from the age of 8, and after joining JIB he was soon elevated to the Principal seat. Two times winner of the Borders Slow Melody Championship as well as best instrumentalist at the 2015 Scottish Championships, David's main banding ambition is to help JIB stay in the 1st Section. Hobbies include Munro Bagging, which he has now completed, and the odd pint of Theakstons.



Eric Laidlaw

Eric originally began his playing days at Langholm Town and now plies his trade at JIB. A brief spell at Turriff silver saw him awarded best instrumentalist at the 2005 Scottish Championships. Having a wonderful tone and enviable technique, Eric is a valuable member of Jedforest's maturing cornet section.


Rob Hume


See Conductors


David Oliver




More to follow.....



Fiona Melrose
Fiona started at Gala Academy in the school band and played solely with them until going to college in Edinburgh and joining City of Edinburgh, staying with them for 6/7 years. She moved to play with Broxburn Band in about 1979/80 and remained with them until moving to East Lothian in 1993 Banding took a back seat for several years, keeping her lip in playing with a non-contesting band in East Lothian until 2003 when she returned to live in the Borders and joined St Boswells because it was Jim Main, who took the Gala Academy Band, who was the conductor at the time. Favourite pieces depend on whether shes listening to them or having to play them ! Favourite food + drink – Beef stifado (Greek) + whisky (not together!) Other interests – golf + tennis



John Mabon
John Started playing in 1959 with Galashiels Town, then Broxburn and moved to conducting in 1978. He Graduated in 1974 from Edinburgh University with a degree in Music and Religious Studies (honest!). He Spent most of his teaching career as Head of Music in Kelso High School before moving to Duns in 2006 as Head of Expressive Arts. Now retired from class teaching but remains Chief Examiner in Music for Scottish Qualifications Authority. In his spare time john enjoys distance running, pasta dishes and a Gin & Tonic (at Christmas Time). His Finest moment in banding was playing 'Buglers's Holiday' with James shepherd and being part of the JIB Revival.




Evelyn Oliver

Evelyn came back o banding after a spell out due to work and family comitments, A stalwart of the back row Evelyn, has been a valued and committed member of the jib since 2004. Now retired, she was the Deputy Head at Kelso High School and also taught french.

Daniel Ball

Daniel started school Brass lessons in 2015 with expert tuition from Rob Hume. He joined JIB Band Buddies and soon progressed to Abbey Brass. Following this up by also taking a 3rd cornet seat with the senior band. His highlight to date was being selected to play 2nd cornet in the JIB contest band at the 2017 Borders Entertainment Competition where JIB took a hall of trophies including overall winners! He enjoys music generally, and has taken up bass guitar too, but when he's not making music he'll be found on his Xbox!



Neil Ball

Neil returned to Brass in 2016 after taking a 30 year break! Little did he know that taking his sons to Abbey Brass (and after Daniel mentioned to John Mabon that he used to play) that John would present him with a cornet and get him playing again. Neil now helps run Abbey Brass and plays Eb Bass with them as well as joining the senior band on 3rd cornet.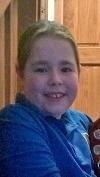 Rachel Wemyss

Rachel knew from an early that she wanted 'Rob Hume' to teach her cornet and soon became a member of Abbey Brass moving from 3rd cornet to solo cornet in just over 6 months and then on to rehearsing with the senior band. In 2016 Rachel was delighted when she was declared the junior bands person of the year. In 2017 she was proud to make her contesting debut for the senior band and helped the band collect 6 trophies at the 'Borders Contest'
Having always been keen musically, she enjoys singing and dancing and has performed the role as Cinderella in her School panto. A grade 4 pianist she also enjoys horse riding, hip hop dancing and listening to all genres of music.


Charlotte Campbell

Emily Ferguson