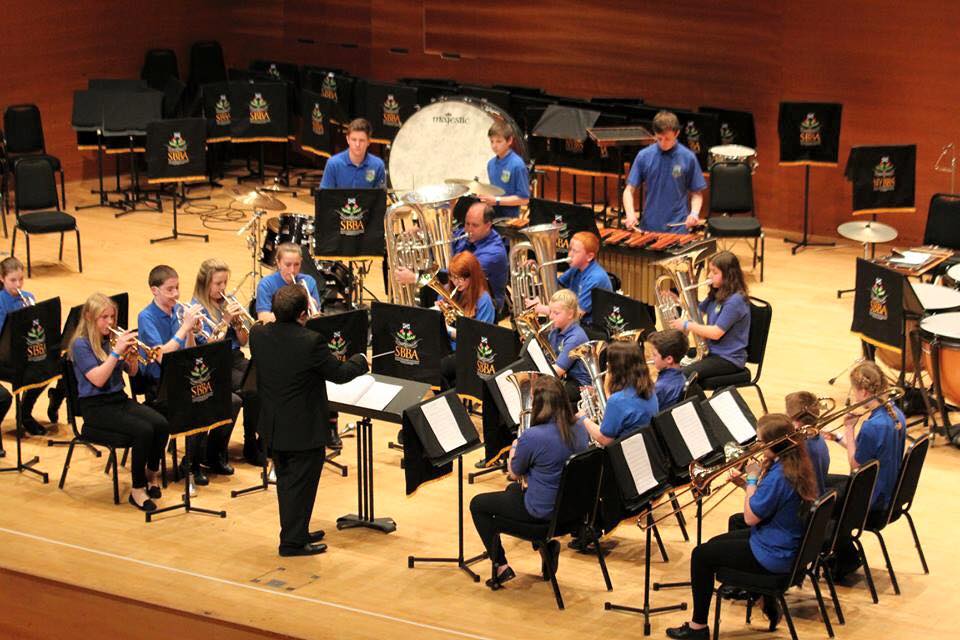 Abbey Brass is the Training band of the JIB.
The band under the guidance of Stuart Black, is open to all ages, and provides a safe environment for learners of all ages and abilities to learn all about brass and percussion instruments.
The band is a training band and not a junior band as we take pride in encouraging as many adult learners in the door as we do U18's.
The band works closely with the schools in the local districts and can provide a great place for school learners to develop their ensemble playing.
Being part of a band is a great experience and is a natural stepping stone to joining the senior band.
The band rehearses on Sundays from 5.30pm till 7pm.
contact Abbey Brass secretary, Neil Ball at Abbeybrass1@yahoo.co.uk for more information.
ALL WELCOME