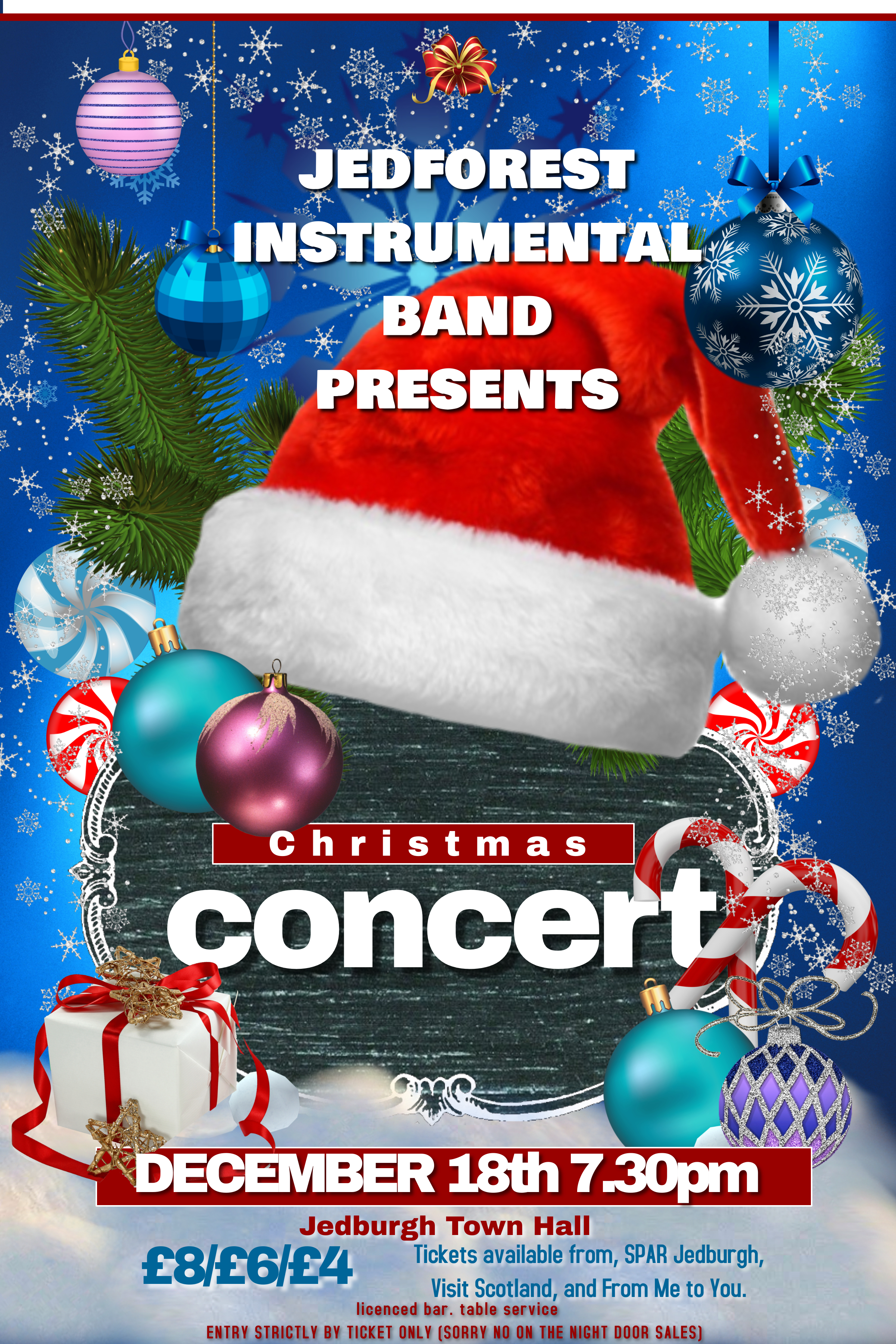 The JIb Christmas Concert is back!
Due to working with a reduced capacity, entry for this year's concert will strictly be by ticket only so to avoid disappointment get yourself along to From me to You Jed on High st, Lothian Rd SPAR or Visit Scotland (Jedburgh) to purchase your tickets.
You must also provide your name and contact details when purchasing the tickets.
We look forward to seeing you all there.
'VACANCY
The band is currently looking for a bumper up euphonium player to join our team and complete our line up.
We are a 2nd section band situated in the Scottish Borders and rehearse on Thursdays and Sundays from 7.15pm-9.15pm
Our Conducting team consists of Rob Hume and Cameron Mabon (joint band masters) and Philip Rosier (MD)
Why not come along to one of Scotland's best attended bands.
Call David on 07852230477 for more information or through the contacts page
THANKS.
Borders Entertainment Contest 2021.
The Band finally got back on the contest stage with a return of the Borders Entertainment Contest which was held in the Buccleuch

Centre in Langholm.
Hosted by the home band of Langholm Town, the contest ran as smooth as ever with 12 bands taking to the stage to play 15 minutes of their own choice of entertaining music which was adjudicated on by the renowned John Doyle.
Jedforest, conducted once again by Philip Rosier, played 4 pieces and opened with the very tricky 'Wired' by Lucy Pankurst. We went on to sing the opening of our next piece 'The Circle of Life' before the brass took over into this very lyrical well know song.
As a tribute to our late Solo Baritone player, Stuart Graham, Our Euphonium player, Scott Renwick took great pride and stepped into Stuarts shoes by playing the haunting baritone solo 'Donegal Bay' in Stuarts memory and gave a very emotional performance.
Our Closing number was 'Starburst' by Dan Price. This raucous number depicting the beginnings of solar systems and stars was a great end to our programme and left the adjudicator with plenty to think about.
JIB did manage to get into the prizes and were awarded the trophy for the best percussion section on the day as well as the highest placed Borders band and 3rd place overall.
Special thanks must go to Philip Rosier, Rob Hume, Alan Fernie, Cameron & Jo Mabon, Steve Clinton, Stephen Malcolm, Jamie Ball David Plain and Langholm RFC for all their help in aiding us to attend the contest.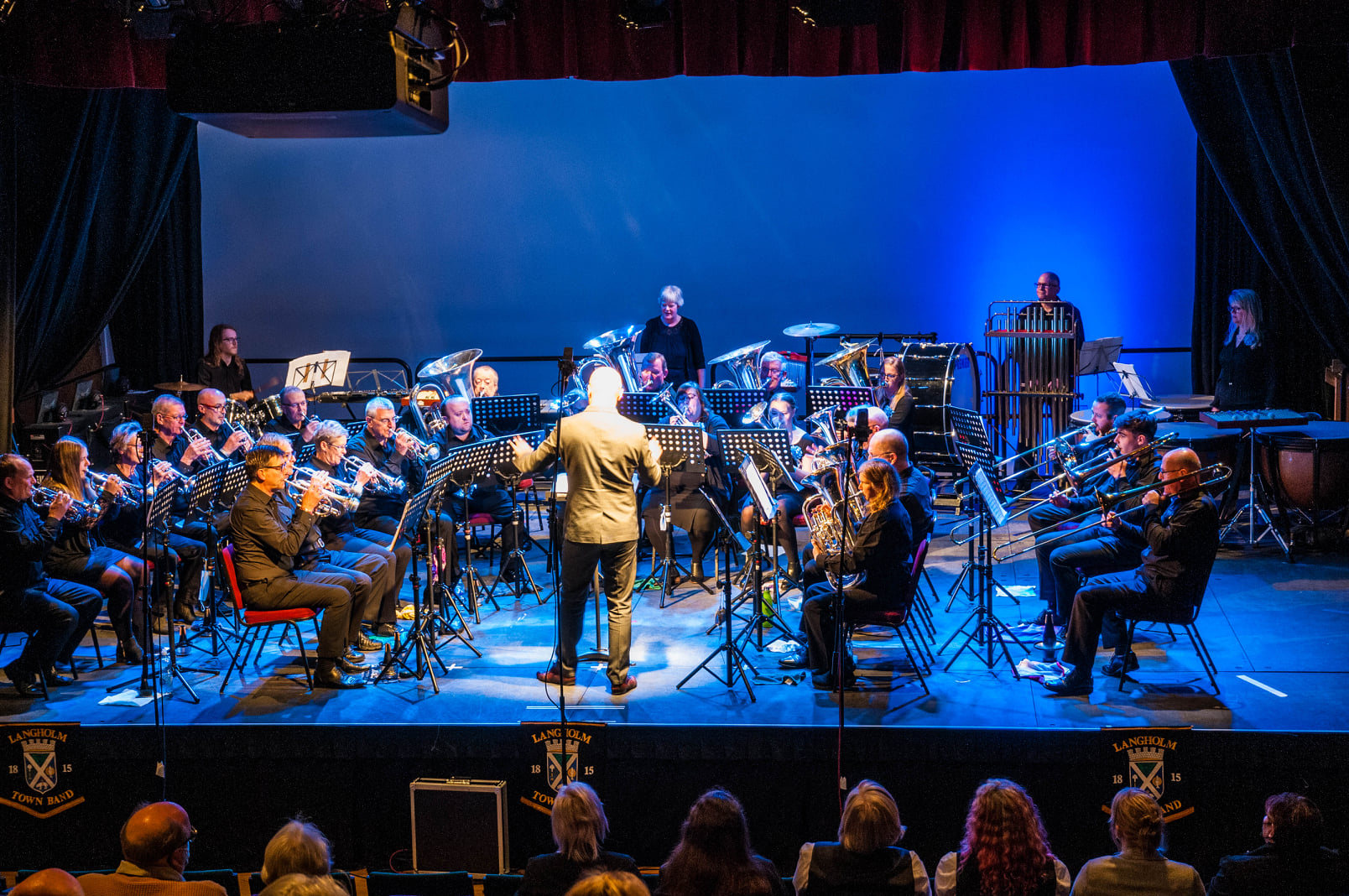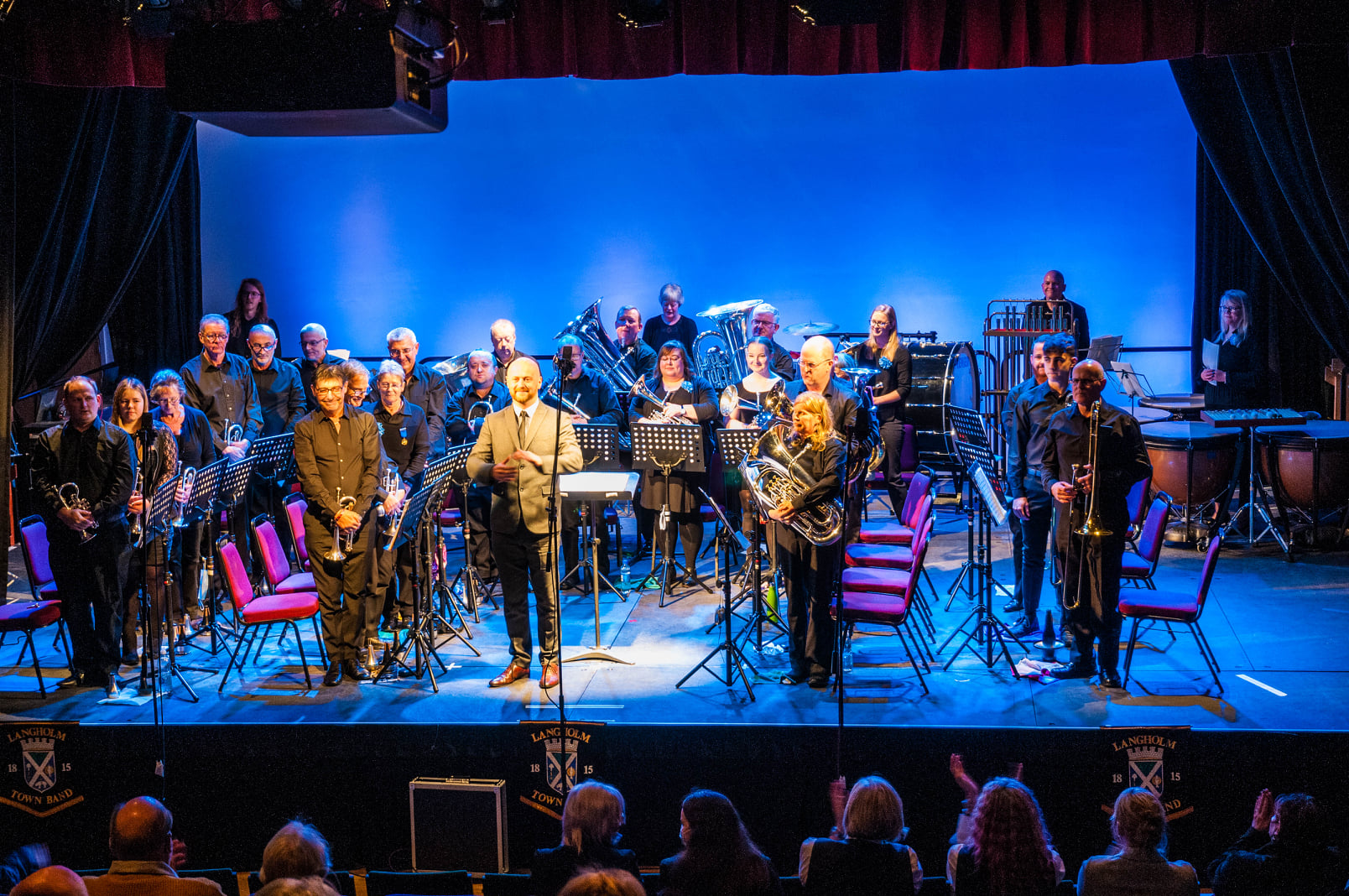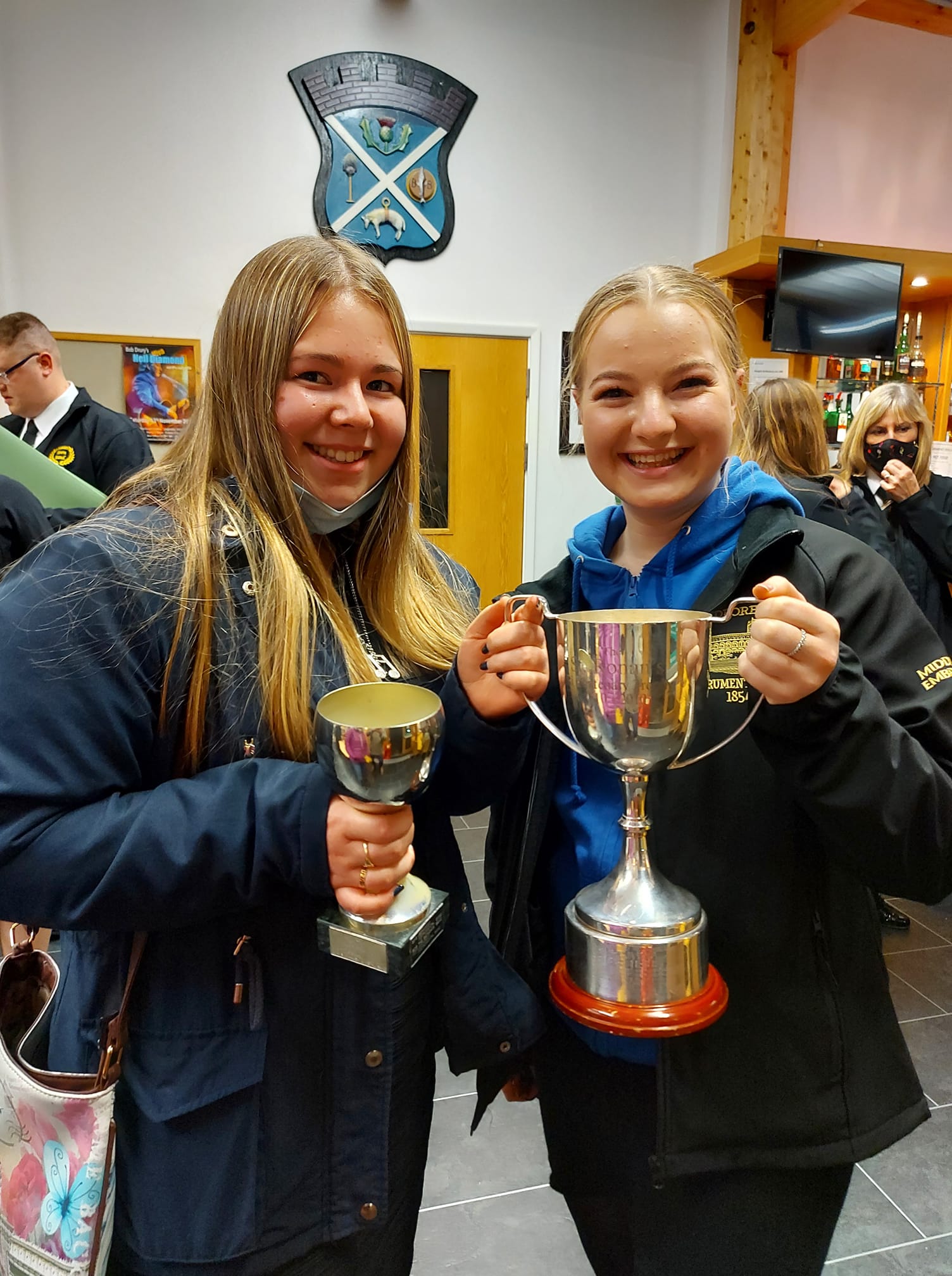 Click Here to listenListen To our performancePerformance & AdjudicationPerformance & Adjudication

STUART GRAHAM
The JIB is saddened to announce that our 1st Baritone player Stuart Graham has sadly passed away after a short illness.
Stuart began his Brass band career with Edinburgh City in the 70s. After moving to the Borders he played with Galashiels Town Band and subsequently with Jedforest Instrumental, enjoying trips to the National Finals with both bands. Stuart was a committed stalwart in the rehearsal room and his passing leaves an irreplaceable gap in our band and in our lives.
RIP Stuart.
The JiB has finally managed to return to full band rehearsals in doors albeit with social distancing in place. After a break of 455 days the band finally re opened the band hall for rehearsals.
A lot of work was put in by our Covid protection team to carefully measure out the required 2m distance rule and thanks to the space in our wonderful hall we have room for 30 brass players and 3 percussionists.
The long road normality can now begin.
NEW YEAR
As 2021 begins, we are still in the grips of the global pandemic which means the JIB is still unable to meet and play in any way.
The band will look to restart as soon as it is deemed safe to do so but in the mean time we are limited to meeting up online or socially distant out doors.
We do hope to be back sometime in the late summer.
Watch this space.